The Paycheck Protection Program (PPP) is a federal relief program that offers forgiveness for certain eligible expenses when program conditions are met. PPP loan recipients are responsible for tracking and documenting eligible expenses over the forgiveness period from when loan funds are received and for submitting a request for PPP loan forgiveness at the end of the forgiveness period.
Information regarding PPP loan forgiveness found on this page is based on that which has been released by the U.S. Treasury Department and SBA. PPP loan recipients should stay informed of the latest information released by these agencies using the resources below.
Update: On October 9, the SBA released a streamlined application forgiveness application form for loans of $50,000 and under. Links to this application appear under PPP resources. Select "Streamlined 3508S Process" in the Loan Forgiveness Portal to utilize this form which requires fewer calculations than other application forms.
Please note that future information released by these agencies may impact the forgiveness guidelines below and all participating banks, including Cape Cod 5, are required to follow applicable regulations to determine the loan amount that is forgivable.
Getting Started
Follow each of the items in the steps below to prepare and apply for PPP Loan Forgiveness
Step 1: During the 24-week period after you receive your loan funds
Step 2: After the completion of the 24-week period from the date you receive your loan

Cape Cod 5 Loan Forgiveness Portal
(Recommend using the Google Chrome Internet Browser)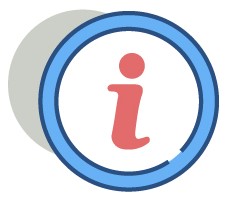 Paycheck Protection Program Resources
As a PPP loan recipient, you should stay informed of the latest information released by the SBA and US Treasury Department.
Full Forgiveness Application (Form 3508):
Streamlined EZ Form (Form 3508 EZ):
Streamlined S Form (Form 3508S):
PPP Loan Forgiveness Webinar Resources
View the August 13, 2020 webinar recording in its entirety or download the presentation slides.
CPA Resources
Local and regional CPA resources for customers who would like individual support:

PPP Loan Forgiveness - We're here to help
Contact us at 888-225-4636