The Paycheck Protection Program (PPP) is a federal relief program that offers forgiveness for certain eligible expenses when program conditions are met. PPP loan recipients are responsible for tracking and documenting eligible expenses over the forgiveness period from when loan funds are received and for submitting a request for PPP loan forgiveness at the end of the forgiveness period.
Information regarding PPP loan forgiveness found on this page is based on that which has been released by the U.S. Treasury Department and SBA. PPP loan recipients should stay informed of the latest information released by these agencies using the resources below.
Please note that future information released by these agencies may impact the forgiveness guidelines below and all participating banks, including Cape Cod 5, are required to follow applicable regulations to determine the loan amount that is forgivable.
 
The Economic Aid Act, signed into law on December 27, resulted in new Small Business Administration (SBA) program rules for Paycheck Protection Program (PPP) forgiveness (including a simplified forgiveness progress for loans under $150,000).  Cape Cod 5's PPP Loan Forgiveness portal is temporarily closed to new forgiveness applications while we implement the new guidance from the SBA.  You will receive an update via email when the PPP Forgiveness Portal reopens. 
Getting Started 
Step 1: During the 24-week period after you receive your loan funds
Utilize your loan funds according to the program's guidelines and retain documentation 
Payroll costs: Payroll costs consist of compensation to employees (whose principal place of residence is the United States) in the form of salary, wages, commissions, or similar compensation; cash tips or the equivalent (based on employer records of past tips or, in the absence of such records, a reasonable, good-faith employer estimate of such tips); payment for vacation, parental, family, medical, or sick leave; allowance for separation or dismissal; payment for the provision of employee benefits consisting of group health care coverage, including insurance premiums, and retirement; payment of state and local taxes assessed on compensation of employees; and for an independent contractor or sole proprietor, wages, commissions, income, or net earnings from self-employment, or similar compensation. Include only payroll costs for employees whose principal place of residence is in the United States and for each individual employee, the total amount of cash compensation eligible for forgiveness many not exceed an annual salary of $100,000.
Non-payroll costs: These include (a) covered mortgage obligations: payments of mortgage interest (not including any prepayment or payment of principal) on any business mortgage obligation on real or personal property incurred before February 15, 2020; (b) covered rent obligations: business rent or lease payments pursuant to lease agreements for real or personal property in force before February 15, 2020 and (c) covered utility payments: business payments for a service for the distribution of electricity, gas, water, telephone, transportation, or internet access for which service began before February 15, 2020.
Step 2: After the completion of the 24-week period from the date you receive your loan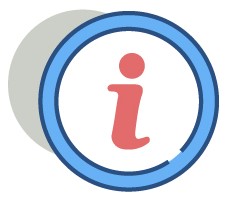 Paycheck Protection Program Resources
As a PPP loan recipient, you should stay informed of the latest information released by the SBA and US Treasury Department.
Full Forgiveness Application (Form 3508):
Streamlined EZ Form (Form 3508 EZ):
Streamlined S Form (Form 3508S):
CPA Resources
Local and regional CPA resources for customers who would like individual support:

PPP Loan Forgiveness - We're here to help
Contact us at 888-225-4636