Release Date:  June 29, 2017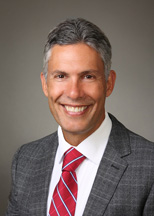 Orleans, MA – The Cape Cod Five Cents Savings Bank is pleased to announce that Jason R. Lilly has joined the Bank as Vice President and Managing Director of Wealth Management Services, reporting to Senior Vice President and Chief Wealth Management Services Officer, David Weston. He brings over two decades of investment and wealth management experience, including institutional investment management, comprehensive financial planning and high net worth wealth advisory.
"Jason's vast experience in virtually all dimensions of wealth management adds to our current strengths and capacities, and we are delighted to welcome Jason to our Wealth Management team," said Weston.
"His expertise will help support the Bank's initiatives of continuing to build and strengthen our relationships with customers and developing pathways towards enhanced financial empowerment in our communities," said Dorothy Savarese, President and CEO of Cape Cod Five.
Lilly is a Chartered Financial Analyst (CFA) as well as a Certified Financial Planner (CFP®). He received his undergraduate degree in Resource Economics from the University of Massachusetts, Amherst and holds a Master of Business Administration from Arizona State University.
Prior to joining Cape Cod Five, Lilly was Managing Director of an Arizona-based Registered Investment Advisor firm, where he was responsible for the portfolio management team. Prior to this, he was Senior Vice President and Director of Portfolio Management for a Massachusetts-based bank.
After a brief time in Arizona, Lilly has recently returned with his family to reside on Cape Cod.