In observance of Memorial Day, all Cape Cod 5 Banking Centers will be closed on Monday, May 30. As a reminder, account access is always available through ATMs, mobile and online banking. 
Cape Cod 5
2021
Annual Report
Leading the Way



by Eliminating Overdraft Fees
Autobooks: Digital accounting & cash flow management tools for your business
Cape Cod 5 business customers are eligible to begin using Autobooks
Are you prepared for unexpected weather? Build your home's resilience with the help of a Storm Preparedness Loan from Cape Cod 5.
Cape Cod 5 offers financing options to homeowners to support the creation of Accessory Dwelling Units (ADUs)
Leading the Way 



Supporting Local Businesses
Send and Receive Money with Zelle®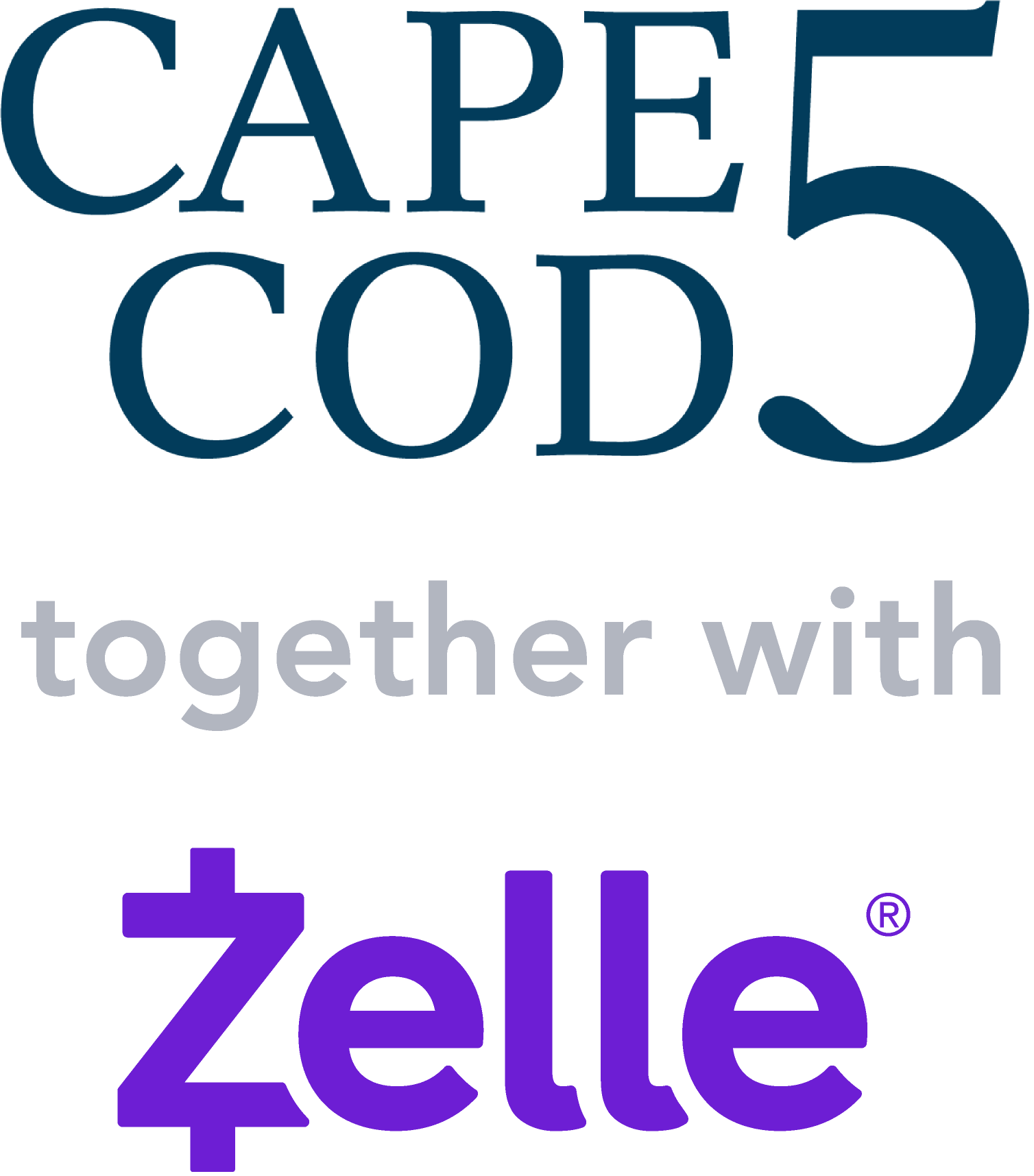 PPP Loan Forgiveness
Cape Cod 5's Paycheck Protection Program (PPP) loan portal is accepting forgiveness applications for all PPP loans.
Protect your personal and financial information
Learn about emerging scams and the steps you can take to avoid them and protect yourself
Bank from the convenience of your home or office 24 hours a day, 7 days a week
Bank at Your Convenience
Schedule an In-Person Appointment at a Banking Center.
Time to Refinance?
With today's low rates, now may be a great time to think about refinancing –
Cape Cod 5 can help