We'll help you build a brighter future.
Cape Cod 5 offers solar financing with flexible terms and competitive rates to qualifying home-owners.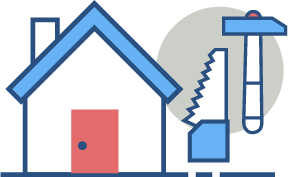 Switching to solar with the help of Cape Cod 5 is a great way to offset energy costs, reduce the environmental impact of your home and provide a host of other benefits, such as supporting local businesses and contributing to energy independence.
The Details:
Maximum loan amount of $50,000

Loan will be secured by a mortgage on the Borrower's primary or second home within the Bank's lending market area

System must be installed on the property securing the loan 

Subject property must be a 1-4 family residential property

Condos, cooperatives, titles held in LLCs or Irrevocable Trusts, and rental properties do not qualify

Repayment term of 15 years*

Borrower must provide a copy of their accepted contract/agreement for the installation of a roof mounted or ground solar energy system with a licensed installer at the time of application

Fixed interest rate currently 3.25% as of May 31, 2021.
* A $50,000 solar loan with a loan term of 15 years at an APR of 3.25% will result in 180 monthly payments of $351.33. 
Payment example does not include taxes or insurance premiums. Actual payment obligation may be greater.