Your deposits with Cape Cod 5 are insured and backed by the financial stability of an institution that has been around for over 168 years.
All deposits at Cape Cod 5 are insured through the Federal Deposit Insurance Corporation (FDIC), which covers up to $250,000 per depositor. Plus, we offer you the opportunity to access additional FDIC coverage for balances over $250,000 through our relationship with IntraFi.
---
Learn more about FDIC Insurance:
What is FDIC Insurance?
The Federal Deposit Insurance Corporation (FDIC) is an independent agency of the United States government that protects depositors against the loss of insured deposits if an FDIC-insured bank or savings association fails. FDIC deposit insurance is backed by the full faith and credit of the United States government. Since the FDIC was established, no depositor has ever lost a single penny of FDIC insured funds. 

Which accounts does FDIC insurance cover?
FDIC insurance cover funds in deposit accounts, including checking and savings accounts, money market deposit accounts and certificates of deposit (CDs). Coverage is automatically applied to all accounts; depositors do not need to apply for these insurances.

How do I calculate my FDIC coverage?
Use the calculator on the FDIC's website to calculate your FDIC insurance coverage: https://edie.fdic.gov/calculator.html?

How do I access additional insurance for my higher dollar deposits? 
Cape Cod 5 offers all customers whose deposits may exceed the $250,000 threshold for automatic FDIC insurance the opportunity to receive additional FDIC insurance coverage on all balances above the limit. To find out more about this program offered through our partnership with IntraFI, click here.

What is not covered by deposit insurance? 
FDIC insurance does not cover other financial products and services that banks may offer, such as stocks, bonds, mutual funds, life insurance policies, annuities or securities.

For additional information on FDIC insurance:
---

Cape Cod 5 customers can get 100% FDIC insurance coverage through our relationship with IntraFi and the programs they offer.
Contact us to learn more or enroll
---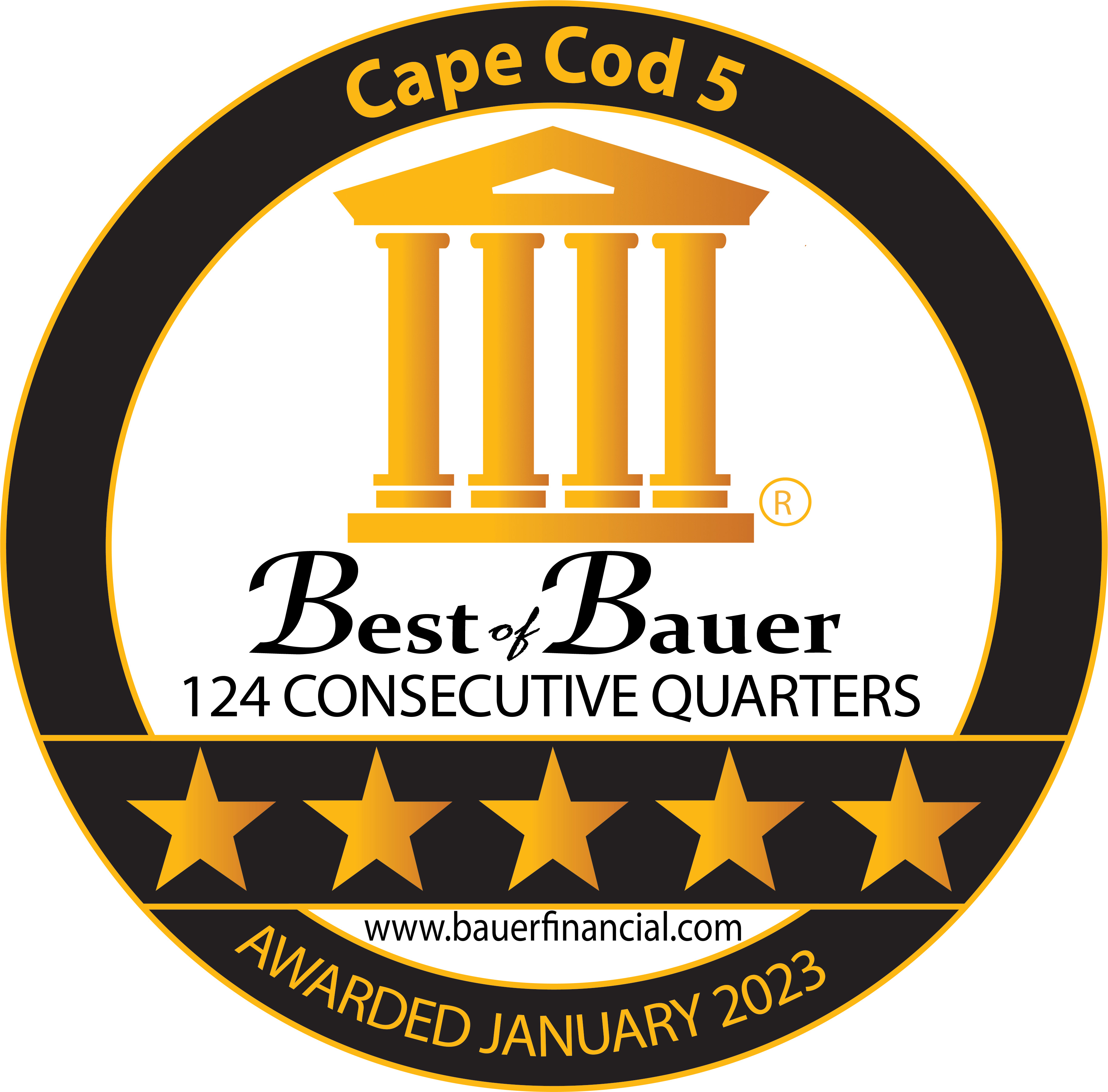 Cape Cod 5 has received the "Superior" 5-star rating by Bauer Financial for over 30 years. Bauer rates and recommends financial institutions based on their financial data and performance. For more information, visit the Bauer Financial website.