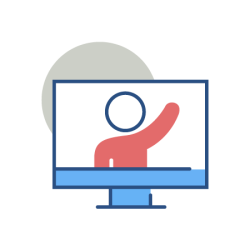 Watch the webinar recording below for an overview on market activity and what it all means for your investment planning and strategy.
A Tale of Two Quarters:
How the Market Changed from Q4 2021 through Q1 2022 and Implications for the Future
Hosted by:
Joseph E. Hawley, CFP®, Vice President, Senior Financial Advisor at Cape Cod 5;
Registered Representative, Infinex Investments, Inc.
Presenters: 
Rachael Aiken, CFP®, Vice President, Senior Investment Officer
Jason Lilly, CFA, CFP®, Chief Wealth Management Services Officer
NOT A DEPOSIT • NOT FDIC-INSURED • NOT INSURED BY ANY FEDERAL GOVERNMENT AGENCY • NOT GUARANTEED BY THE BANK • MAY GO DOWN IN VALUE
Brokerage services are offered through INFINEX INVESTMENTS, INC., Member FINRA/SIPC. Cape Cod 5 Investment Services is a trade name of the Bank. Infinex and the Bank are not affiliated.