Release Date:  February 14, 2019
Orleans, MA – Cape Cod 5 celebrated the opening of its new full-service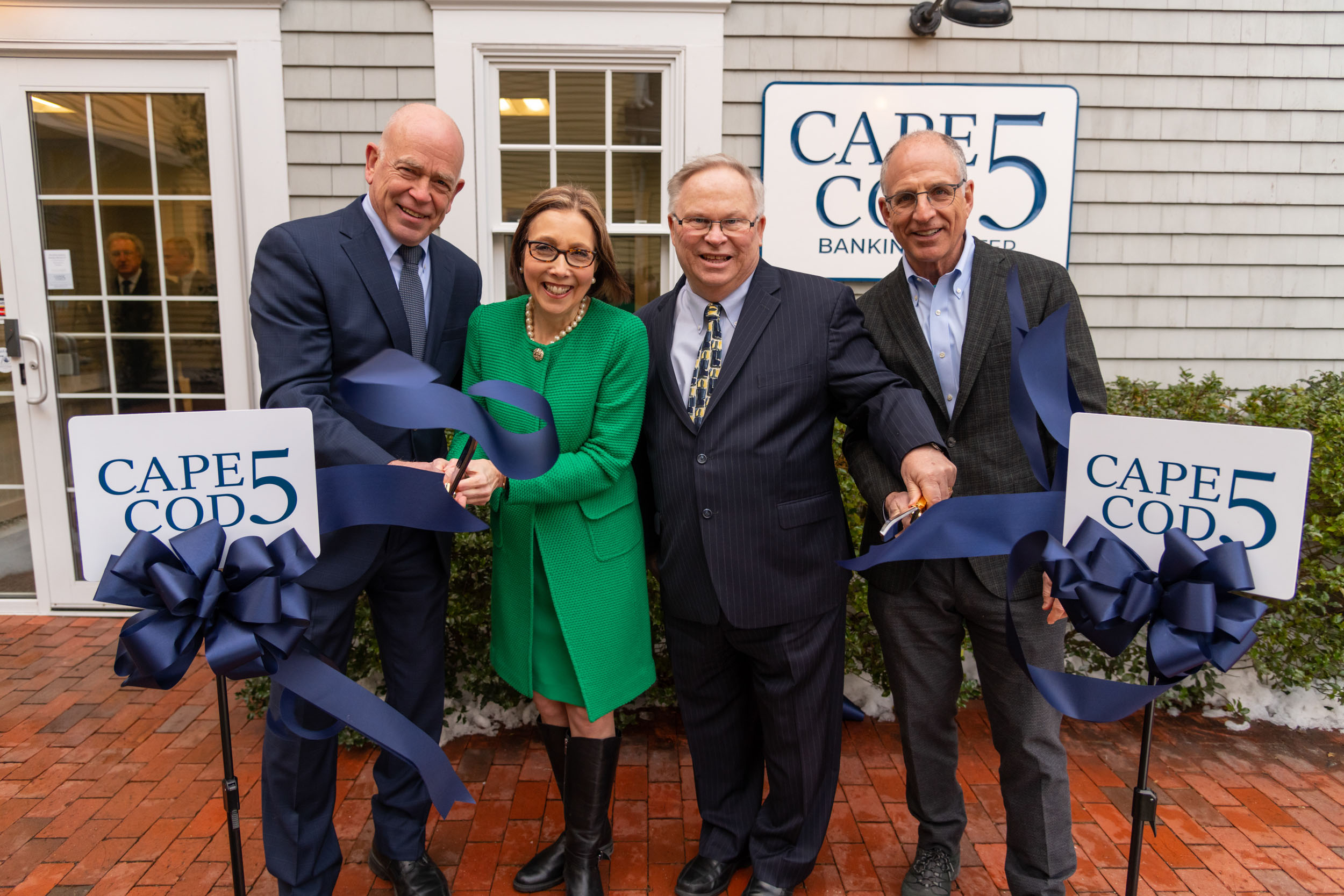 Banking Center at One Village Green North in The Pinehills in Plymouth with a ribbon-cutting ceremony on Wednesday, February 13.
"We are privileged to have had the opportunity to serve many customers and develop relationships in The Pinehills and Plymouth region from our Lending and Wealth Management Office over the last several years," said Dorothy A. Savarese. "We are excited to offer the community even more convenience with the full breadth of Cape Cod 5's products and services from this location. We also look forward to developing new relationships with residents and businesses in the area."
During the event, Cape Cod 5 President and CEO, Dorothy A. Savarese,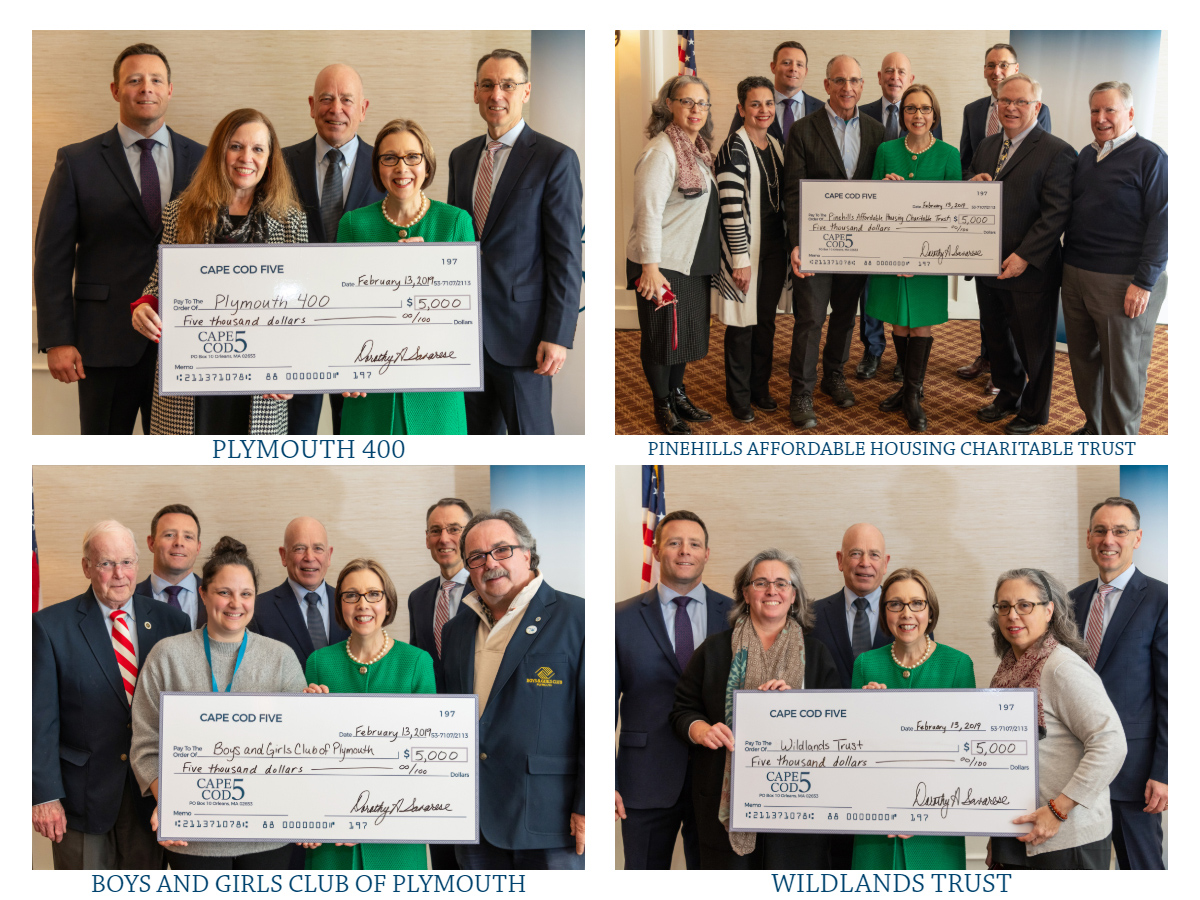 highlighted the Bank's community engagement mission and, in celebration of the new banking center, announced charitable donations totaling $20,000 from Cape Cod 5 to four local organizations: Plymouth 400, The Pinehills Affordable Housing Charitable Trust, Wildlands Trust and the Boys and Girls Club of Plymouth. "We are excited to welcome the expanded, full banking services of Cape Cod 5 to The Pinehills Village Green," said John Judge, President of Pinehills, LLC. "Cape Cod 5 is a leader in the region's banking industry and joins our growing roster of business located at the Village Green. The full-service Cape Cod 5 Banking Center is a great addition to The Pinehills and the greater Plymouth community."
This will be Cape Cod 5's first full-service Banking Center at The Pinehills. The Bank has operated its Lending and Wealth Management Office in the community since 2015 and opened a Lending and Wealth Management Office at 6 Resnik Road in 2018.