Release date: May 20, 2021
Recognizes a record year helping individuals and businesses, achieving #1 position in volume of PPP loans as well as leading mortgage and deposit market share across its region
Hyannis, MA – On Wednesday, May 19, 2021,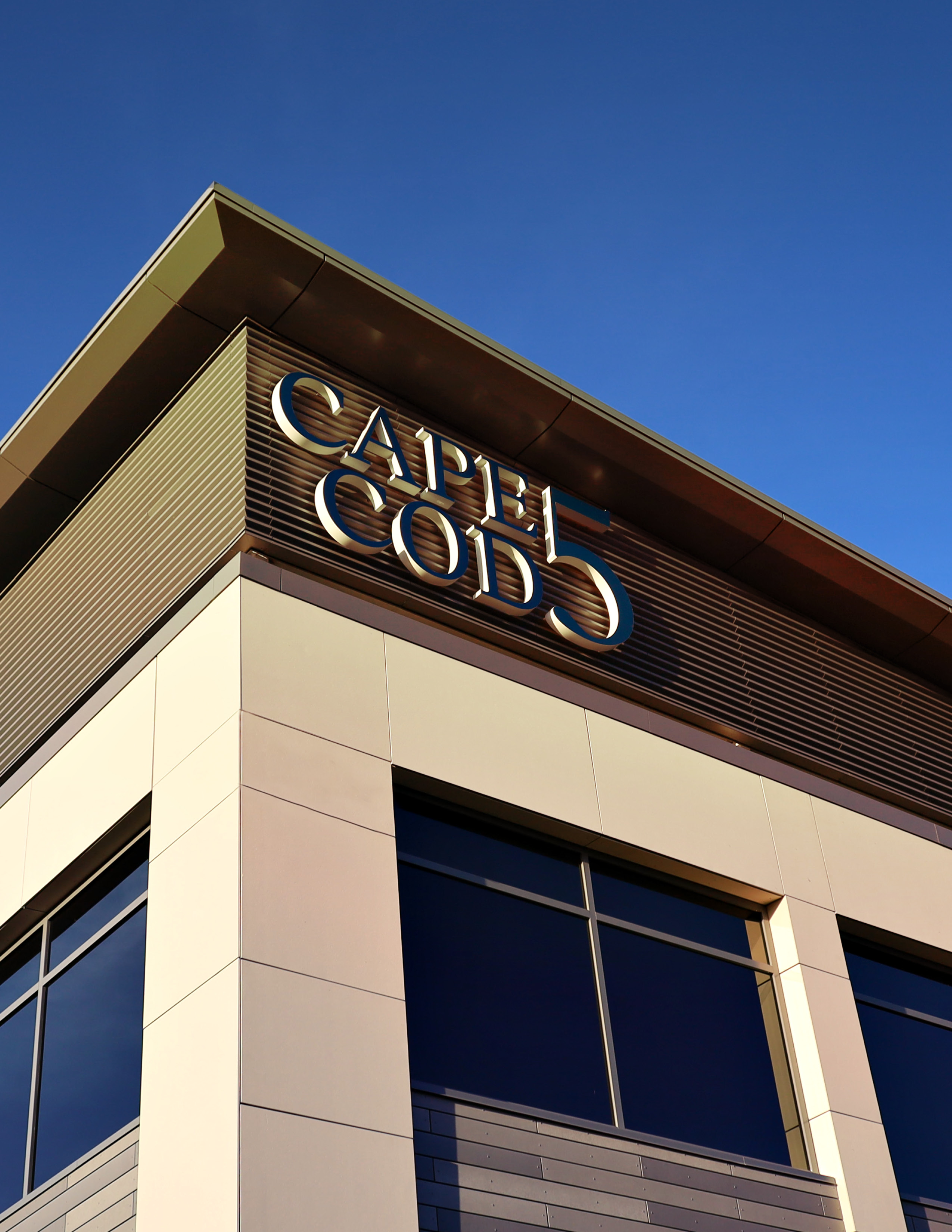 Cape Cod 5 held virtually its Annual Meeting of the Board of Corporators of the Cape Cod Five Mutual Company. During their remarks, Dorothy Savarese, Chair and CEO of Cape Cod 5, and Co-Presidents Matt Burke and Bert Talerman discussed the year's record earnings and how the Bank continuously adapted throughout 2020 in order to safely serve its customers and support the community. They praised Cape Cod 5's employees for their exhaustive efforts to help individuals and businesses persevere through one of the most challenging periods in many people's lives, while highlighting the Bank's continued leadership as a community bank and corporate citizen.
"We have purpose-built this organization for times like these. Underpinned by our values, we have worked through the years to leverage our focus on mission, our collaborative One Bank approach, our culture and forward-leaning posture, our investments in the future and our engagement with our customers and communities to continually reinvent this critical resource that is Cape Cod 5," said Savarese. "When combined with the ingenuity and resilience of the residents, businesses and organizations in our area, there is no challenge that is beyond our collective efforts. And rise to the challenge we all did."
In 2020, Cape Cod 5 enabled over 2,300 businesses to secure more than $200 million in critical funding through the Small Business Administration's (SBA) Paycheck Protection Program (PPP) – more than any other financial institution in the region. This effort helped save over 22,000 local jobs and made Cape Cod 5 the 9th largest PPP lender in Massachusetts. The Bank's total commercial loan portfolio grew 21.3% for the year.
Cape Cod 5 made over $1.5 billion in new residential and consumer loans during the year, three times more than any other lender in our market and an all-time high for the Bank. At the same time, the Bank also provided payment relief to over 1,900 requesting borrowers who experienced a hardship due to the pandemic. Deposits grew to $3.7 billion, totaling 25% market share (#1) for all FDIC-insured deposits in its footprint. Wealth assets under management grew to $1.3 billion.
These and other efforts and strong business line results supported the institution's record financial results. Net income of $32.3 million provided for a return on average assets of 0.82%. Total assets grew 17% for the year to $4.3 billion.
This financial strength allows the Bank to continue its mission and commitment to supporting its communities. In 2020, between the Bank and its Foundation, Cape Cod 5 contributed $1.54 million to organizations providing critical services and contributing to the health and sustainability of the region.
"As a purpose-driven institution, we will take the learnings, insights and progress from the last year and leverage them to build a better tomorrow for all we serve," Savarese said in closing.
Read more about Cape Cod 5's 2020 results in the Bank's Annual Report at www.capecodfive.com/annualreport.