Release Date:  October 1, 2018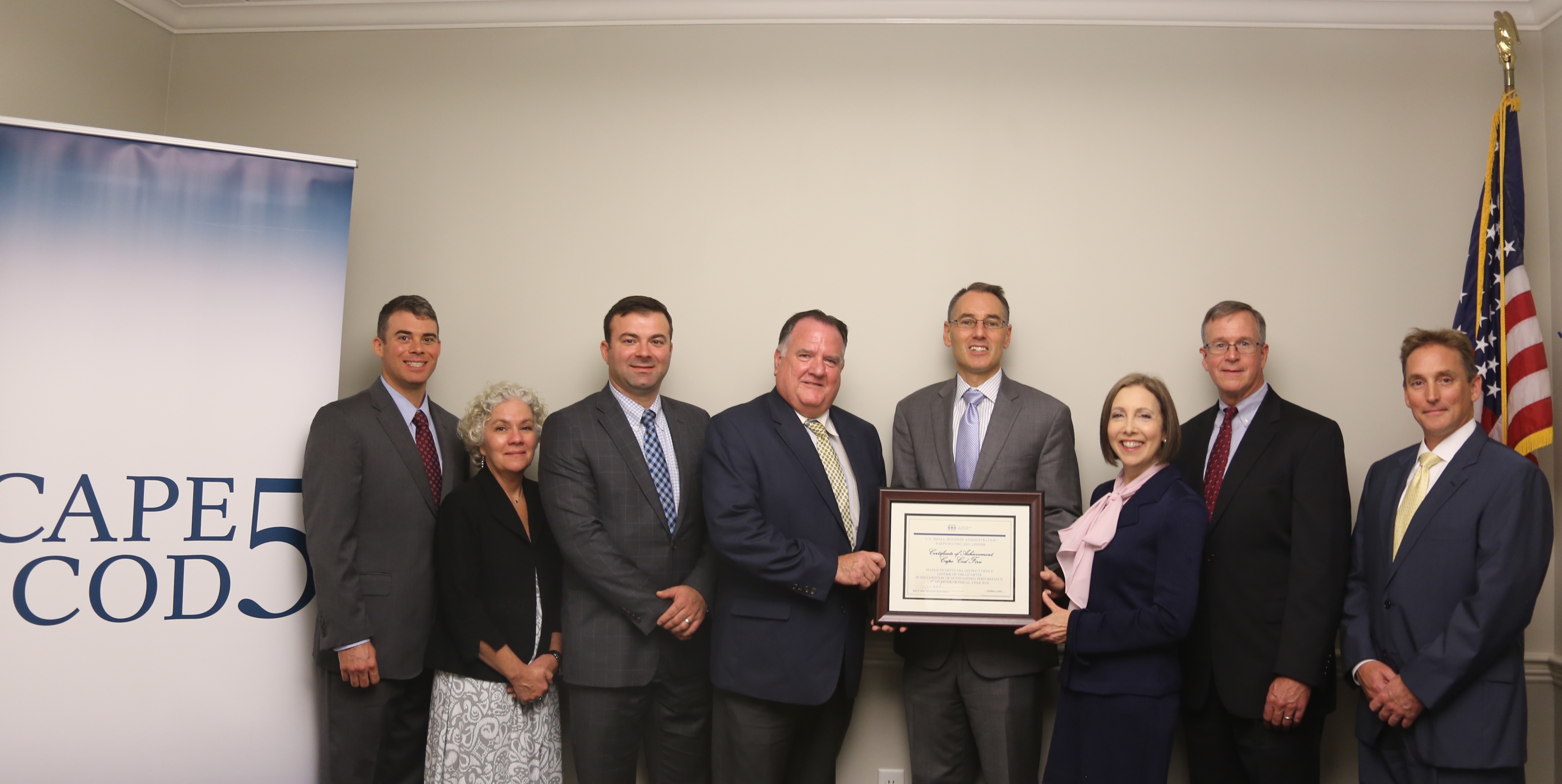 Orleans, MA – Cape Cod 5 has been named the Massachusetts Lender of the Quarter by the U.S. Small Business Association (SBA) for Quarter 3, 2018.
"Cape Cod 5 has earned this recognition for being the #1 third party lender in Massachusetts by dollars approved with a YTD total of $12.1 million and increasing utilization of the 504 program with 6 approved projects during the third quarter of 2018," said SBA Massachusetts District Director Robert Nelson. "Congratulations to the team at Cape Cod 5 on their achievements in support of local economic development and for playing a vital role in helping to grow vibrant communities and jobs here in the Commonwealth."  
The SBA guarantees a number of small business loans, which range from small to large (up to $5.5 million) and can be used for business purposes, including long-term fixed assets and operating capital. By partnering with lenders like Cape Cod 5, the SBA is able to more effectively connect small businesses with needed capital.  
"Cape Cod 5 is committed to supporting the success of the businesses in the communities we serve," said Robert A. Talerman, First Executive Vice President and Executive Lending Officer at Cape Cod 5. "The SBA programs provide additional tools for us to meet the needs of business customers, particularly in situations where a borrower has limited down payment funds or may be relying on revenue projections." 
For more information about the SBA, visit www.sba.gov/ma.