Release date: April 15, 2022

Hyannis, MA - Cape Cod 5, through its Foundation, recently awarded approximately $50,000 to local public school educators through its 22nd Annual Educational Mini-Grants Program. Teachers have been honored virtually via Cape Cod 5's website, which highlights the 110 grants that were presented to 134 teachers at 54 schools across Cape Cod, the Islands and Southeastern Massachusetts. Based on teachers' estimates, these projects will impact over 20,000 students across the region. The awards website can be accessed at https://www.capecodfive.com/MiniGrantsCelebration.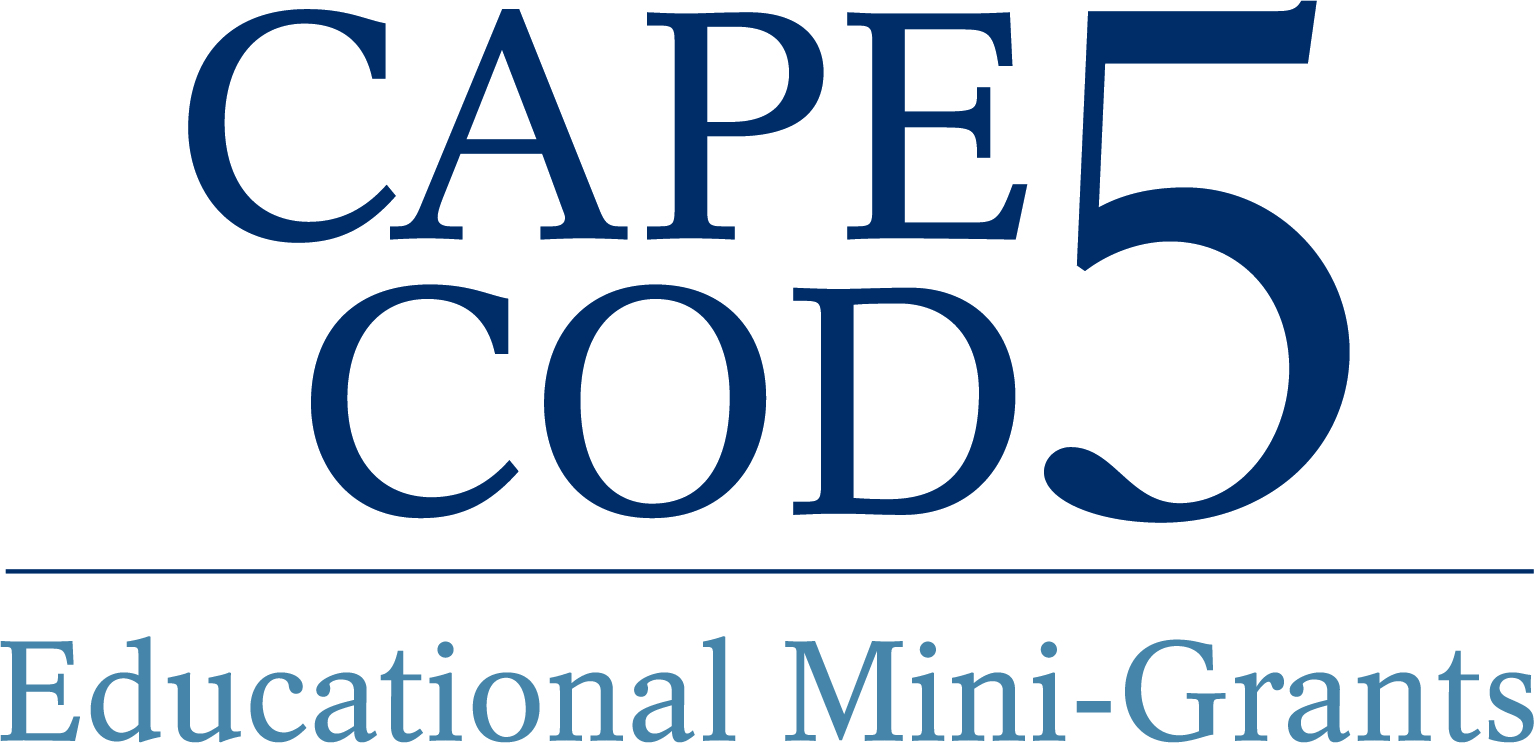 Cape Cod 5 ranked the grant applications by prioritizing those that addressed the most unique and immediate needs facing local educators at this time. 22% of the winning projects will fund mindfulness practice and social emotional learning, 35% will fund community-based projects and 36% will fund projects related to diversity, equity and inclusion or social justice. 
"Cape Cod 5 is proud to support local educators in their efforts to help provide young people in our region with the tools that they will need to develop emotional strength, resiliency and curiosity to serve them throughout their education and beyond," said Dorothy A. Savarese, Chair and CEO of Cape Cod 5 and Chair of the Cape Cod 5 Foundation. "As an organization, we have the deepest respect for our teachers and educators as they continue to persevere in a rapidly changing world while inspiring, challenging and empowering their students to become the future leaders of our communities." 
The awards website also announced the recipients of five $100 bonus mini-grants, who were randomly selected from the list of educators who submitted eligible applications in the fall. Applicants were also invited via the website to enter for a chance to win one of five $100 gift cards to local businesses for their own use, in recognition and appreciation of their efforts particularly over the challenging past couple of years.  
Public educators from all grade levels in the communities served by the Bank are eligible for the Cape Cod 5 Educational Mini-Grants Program. Teachers use the grants to initiate original educational programs that would not otherwise be available to their students. Applications are available in the fall at www.capecodfive.com/mini-grants.