Release Date:  July 24, 2017
Orleans, MA – The Cape Cod Five Cents Savings Bank is pleased to announce the donation of $1,000 to the Provincetown Fire Association to support the town's all-volunteer fire department, which recently battled a fire on Memorial Day weekend.
"We are inspired by the heroism of Provincetown's firefighters who voluntarily risk their own safety to protect others in the community," said Dorothy A. Savarese, President and CEO of Cape Cod Five. "We are pleased to support the Provincetown Fire Association in its mission of providing the best equipment possible so that the volunteers can continue to perform their jobs safely and effectively."
On Saturday, May 27, volunteer firefighters responded to a three-alarm fire in Lopes Square in Provincetown during the evening dinner hours. The fire damaged three buildings before being extinguished. The Provincetown Fire Department was assisted by police, rescue, EMS and fire departments from neighboring towns.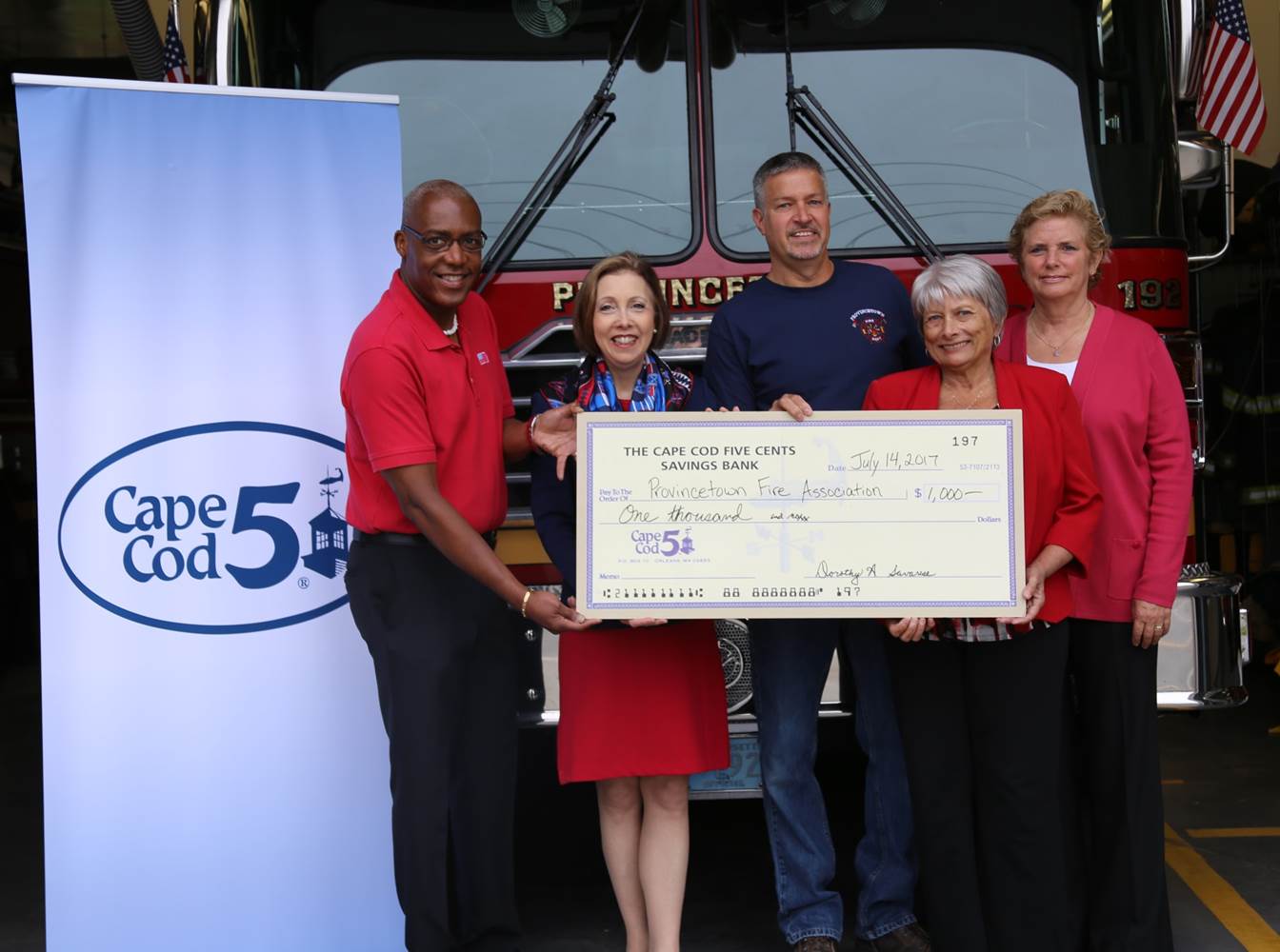 Wil Rhymer, Wellfleet Branch Manager, Cape Cod Five; Dorothy A. Savarese, President and CEO of Cape Cod Five; George Felton, President of the Provincetown Fire Association; Barbara Knapp, Mortgage Loan Officer, Cape Cod Five; Cathy O'Neill, Mortgage Loan Officer, Cape Cod Five