Release Date:  March 28, 2018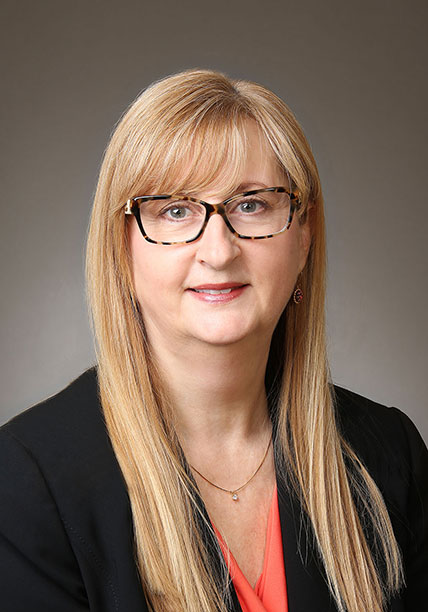 Orleans, MA – Laura Newstead, Senior Vice President and Chief Human Resources Officer for Cape Cod Five, has been appointed to the Cape Cod Community College's Board of Trustees by Governor Charlie Baker. Founded in 1961, Cape Cod Community College delivers educational programs and services to meet the diverse needs of the region's residents, serving approximately 7,300 individuals each year in a wide variety of program areas. Laura brings over 20 years of experience in human resources, talent management and employee relations to her newly-appointed role.
"In her position at Cape Cod Five, Laura provides valuable expertise and leadership in the continuous growth and development of the Bank's employees," said Dorothy A. Savarese, President and CEO of Cape Cod Five. "Her extensive experience in human resources will be a great asset as she takes on this vital role in supporting the college's students and their educational growth."
Laura joined Cape Cod Five in 2016 after relocating from Michigan and has since been actively involved in the community. She currently participates as a mentor in Cape Cod Young Professionals' Mentor Exchange program. Additionally, Laura serves on the Massachusetts Bankers Association's Women in Banking Advisory Board and the American Bankers Association's Professional Development Advisory Board.
"It is a great privilege to serve an institution that supports our region's up-and-coming leaders," said Newstead. "I look forward to being a part of the college's long-standing mission of helping each student achieve their dreams and aspirations as they prepare for the next step in their lives."
Laura holds a Master of Science Administration in Human Resources from Central Michigan University. She also received a Bachelor of Arts in Secondary Education and English from Western Michigan University and is ABD status at Indiana Wesleyan University where she is pursuing a PhD in Organizational Leadership. She holds several Human Resources professional designations, including the Senior Professional in Human Resources (SPHR) Designation and SHRM Senior Certified Professional (SCP) Designation.