While the holidays can be a joyous time of year, they also present opportunities for fraudsters to take advantage of consumers. Here are some scams to look out for this holiday season – and tips on how to protect yourself.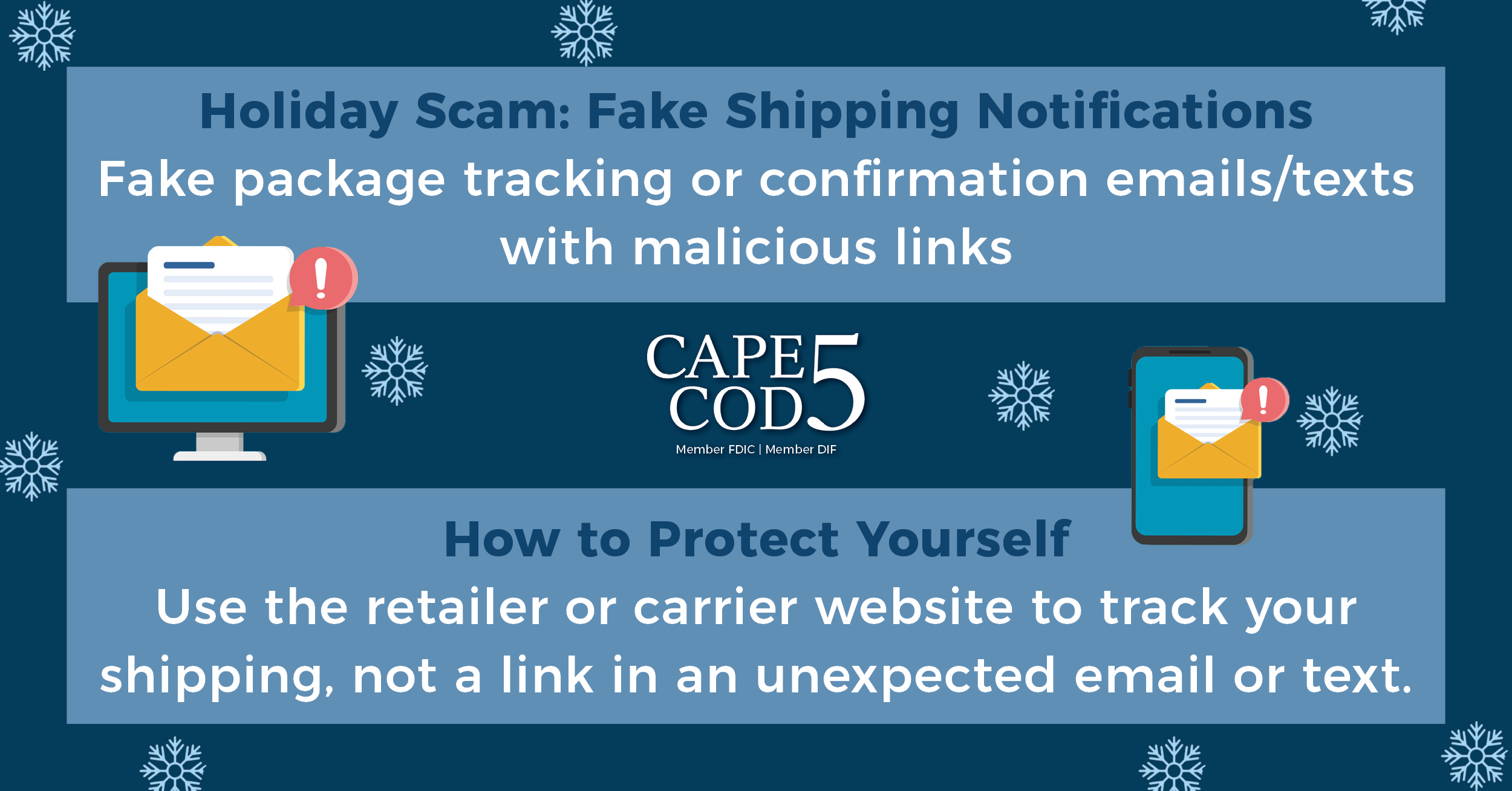 Pause before clicking on delivery tracking or order confirmation links. Use the retailer or carrier website to track your shipments, not a link in an unexpected email or text.

Boarding passes include encoded personal information which fraudsters can scan, read and misuse. If you're traveling this holiday season, keep yours secure and discard it appropriately.

Scammers copycat businesses that offer personalized letters from Santa. If you want to verify the legitimacy of a company, check the Better Business Bureau website.
Beware of bogus charities, especially new crowdfunding sites that have popped up for the holidays. Only give to sites for people you know. Before you make a donation to any charity, check that it is legitimate on sites like CharityWatch and Charity Navigator.
Thieves will scratch and copy gift card PIN numbers, replace them on the rack, and then wait for them to be loaded to steal funds. Check the back of your gift card before purchasing and remember manufacturers use a scratch off coating and not a sticker.
Pet adoption scams are on the rise as demand for animal companions has increased during the pandemic. Look out for fraudulent pet adoption websites and ads, and if someone requests that you pay fees for transport, cages, customs or medical costs before the pet is delivered, it's probably a scam. For more information, visit PetScams.com.