Release Date:  September 22, 2017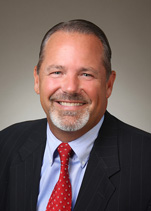 Orleans, MA – Jon Wells has joined Cape Cod Five in the role of Mortgage Loan Officer. Wells brings with him 30 years of experience in the mortgage industry and will be based in our Wareham Banking Center.
"We are delighted to welcome Jon as a member of the Cape Cod Five team," said Dorothy A. Savarese, President and CEO of Cape Cod Five. "Jon's extensive experience in the mortgage industry and his proven ability to develop and enhance relationships with customers will allow him to effectively serve the needs of our mortgage customers in Southeastern Massachusetts."
Wells holds a Bachelor of Arts degree in Economics from Trinity College in Hartford, CT. Prior to joining Cape Cod Five, Wells held the position of Account Executive for a private mortgage insurance provider. Additionally, he was previously employed in account executive and manager roles in several national and regional banks and mortgage companies in the New England region.