The Benefits of Remaining Invested
Investors are once again being reminded that the stock market does not advance in a straight line. The recent market volatility, triggered in part, around concerns over rising short-term rates, slowing global economic growth, and trade tensions with China, is unnerving for many long-term investors. Historically market selloffs, pullbacks and corrections are common and considered a normal part of healthy markets. Importantly, they are not a time to panic.
The chart below reinforces the importance for long-term investors to remain invested during periods of volatility. Selling stocks oftentimes means missing subsequent rebounds and missing those rebounds can setback even the best laid retirement strategy.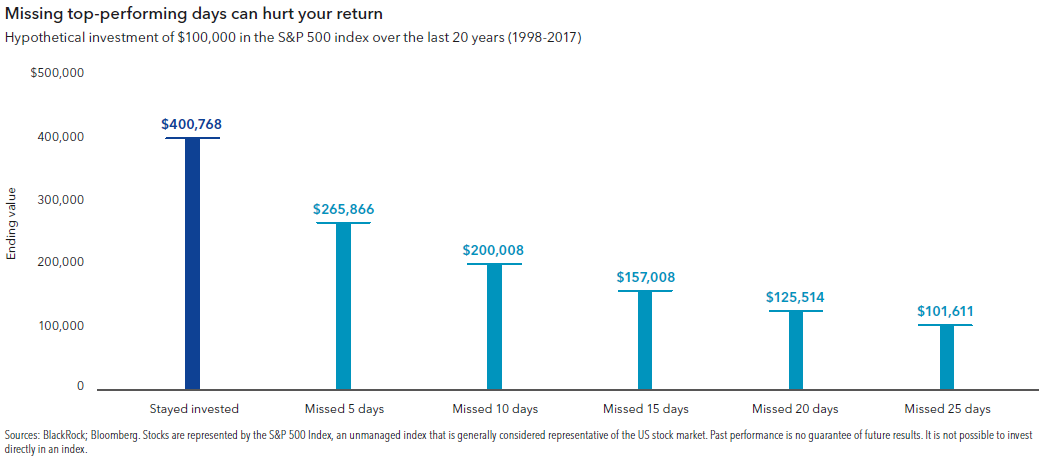 At some point there will be another selloff and when that happens, don't react. Instead, reflect on the chart above and reassess the true cost of jumping in and out of the market. For best results stick with your plan.
Stock market volatility can be managed by adequate diversification and a balanced approach to portfolio construction. If you would like to learn more about saving for retirement, goal based planning, investment strategies or other wealth management issues, please contact a member of our Wealth Team.