Release Date:  May 19, 2016
Orleans, MA – The Cape Cod Five Cents Savings Bank and The Cape Cod Five Mutual Company held their respective Annual Meetings on Wednesday, May 18, 2016. Elected to new positions as Corporators were: Jay Coburn, of Truro; Robert D. Crane Jr., of East Falmouth; Shawn DeLude, of Orleans; Linda Ann Markham, of Hyannis; Wayne D. Petty, of Hyannis; Jane Mello Pineau, of New Bedford; Paul Rumul, of East Sandwich; Lisa F. Sherman, of Orleans; and Seth Wilkinson, of Orleans.
"The nine individuals elected as new Corporators today are all outstanding contributors to the community and bring a wealth and breadth of knowledge to this position," said Dorothy A. Savarese, President and CEO of Cape Cod Five. "They will play an important role in oversight of management of our banking activities."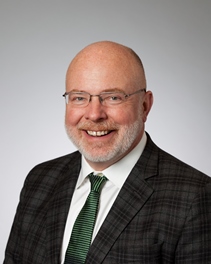 Jay Coburn is Executive Director of the Community Development Partnership, a non-profit agency working to create opportunities for people to live, work and thrive on the Lower Cape through creating affordable homes and supporting small business development in ways that preserve the region's unique ecological, historic, and cultural character. Previously, Mr. Coburn served as Political Director and Director of Community Relations for State Senator Daniel Wolf, as Executive Director of the Southeastern Massachusetts Agricultural Partnership, and as Executive Chef/Co-owner of a restaurant in Provincetown. Mr. Coburn is a member of the Select Board in the town of Truro. He holds a Bachelor of Science degree in human development and family studies from Cornell University.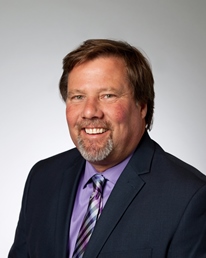 Robert D. Crane Jr. is President of Crane Corporation, a family-owned business which includes Crane Appliance and Sound & Vision with locations in East Falmouth, Orleans and Vineyard Haven, and an operations center in Cataumet. Crane Corporation was established 34 years ago by Robert and Paula Crane and today has grown to 60 employees. Mr. Crane also serves as Vice President of the Board of Directors of the New England Appliance and Electronics Buying Group and previously served on both the Board of Directors and the Executive Board of the Falmouth Chamber of Commerce as well as on the Falmouth Ice Arena Board of Governors and the Board of Directors for Falmouth Youth Hockey.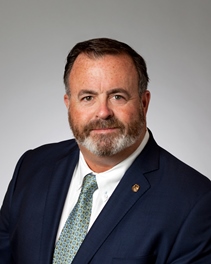 Shawn DeLude is President of Nauset Disposal in Orleans, which he founded in 2000. Mr. DeLude is an active community member. He serves on the Boards of Directors of the Cape Cod Chamber of Commerce, the Center for Coastal Studies, the Oceanside Performing Arts Center, and the Big Brothers/Big Sisters of Cape Cod Big 3 Fishing Tournament. He is a past Chairman and current member of the Cape & Islands United Way and served on the Board of the Cape Cod Young Professionals. He is a sponsor to the Arts Foundation of Cape Cod, Cape Cod Charitable FunRaisers, the Cape Cod Young Professionals, and Cape Cod Commercial Fisherman's Alliance. Mr. DeLude was awarded the Business of the Year by the Eastham Chamber of Commerce this year and by the both the Hyannis and the Orleans Chambers of Commerce last year. He has won such awards as Cape & Plymouth Business magazine's 40 under 40, the U.S. Small Business Administration's Massachusetts Rising Star Award, the Community Leadership Institute Leadership Award, and was an American Red Cross Community Hero in 2014.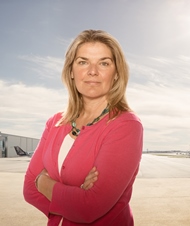 Linda Ann Markham is President and Chief Administrative Officer of Cape Air & Nantucket Airlines. She previously served as Executive Vice President and Chief Administrative Officer, and Vice President of Human Resources at Cape Air. Upon her arrival at Cape Air, the company employed approximately 300 people and served 17 cities. Cape Air now employs more than 1,200 people and serves 43 cities in six regions around the world. Ms. Markham is also the current Chair of the Regional Airline Association, the first woman to serve in that role in the organization's 41-year history. She maintains a significant presence in the community and at community events, including involvement with Habitat for Humanity, A Brighter Holiday, and the Pan Mass Challenge. Ms. Markham graduated from Holyoke Community College with a degree in business and retail management.
Wayne D. Petty is the founder and President of Frame Center, with locations in Hyannis, Orleans, Martha's Vineyard, and Nantucket. The solely owned business offers custom framing for pictures, paintings and memorabilia, employing 18 people as framers. Mr. Petty is a strong supporter of the arts community on the Cape and Islands, including involvement with the Provincetown Art Association and Museum. Additionally, he is an active member of the Nantucket Chamber of Commerce and a staunch supporter of HopeHealth, formerly called Hospice and Palliative Care of Cape Cod.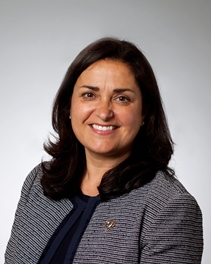 Jane Mello Pineau is an attorney at law with a private practice with offices in Sandwich, New Bedford, and Swansea employing five people. She maintains a busy commercial and residential lending and real estate practice representing lenders throughout Massachusetts and Rhode Island. She earned her law degree at Northeastern University School of Law and her undergraduate degree at Wheaton College in Norton, Mass. Ms. Pineau is an active community volunteer, including involvement with the United Way of Greater New Bedford, Humane Society & Shelter – SouthCoast, and the Dartmouth Youth Sports Association.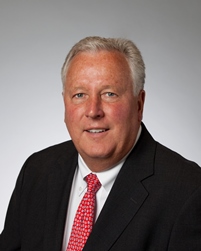 Paul Rumul is President at The Davenport Companies in South Yarmouth where he previously served as Chief Operating Officer and as Vice President of Business Development. He oversees operations of all divisions within the organization, including Davenport Realty Trust, Davenport Building Company, Thirwood Place, Red Jack Resorts, Cape Cod Fence Company, Blue Rock Golf Course, and All Cape Self Storage. Additionally, Mr. Rumul serves on the Cape & Islands Workforce Investment Board, the Cape Cod Community College Curriculum Advisory Committee, and is Chairman of the Cape & Islands License Plate Committee. He served on the Sagamore Rotary Vision Committee and is a past Chairman of the Board of the Cape Cod Chamber of Commerce. Mr. Rumul is the former Vice Chairman of the Cape Cod Economic Development Council and past member of the Duffy Health Center Board of Directors. He earned an Associate Degree at Massachusetts Bay Community College.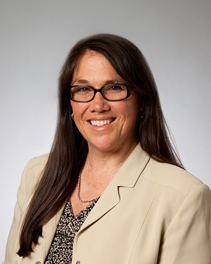 Lisa F. Sherman is a Partner with La Tanzi, Spaulding & Landreth, P.C., based in Orleans. She specializes in estate planning, estate settlement/probate and elder law. Ms. Sherman graduated from Suffolk Law School with honors and was named by the Massachusetts Women's Bar Association as the top female graduate. She is a past Hearing Committee Member for the Massachusetts Board of Bar Overseers. She is also a regular presenter in the area of estate planning and long-term-care planning for both Nauset Adult Education and the Massachusetts Bar Association Elder Law Education Program. Ms. Sherman is very active in the region. She serves as a Director of both the Cape Cod Foundation and the Cape Cod Children's Place. She is a past Director and past Vice Chair of HopeHealth, is past Chair of the R.O.S.E. Fund, and is a past Director of the Harwich Little League. She also serves as a Director of the Okemo Mountain Alpine Racing Association and of the Okemo Mountain School in Ludlow, Vermont. Ms. Sherman is also a member of the National Association of Elder Law Attorneys, the Estate Planning Council of Cape Cod, and the Massachusetts Family and Probate American Inn of Court.
Seth Wilkinson is President and Chief Executive Officer as well as owner and founder of Wilkinson Ecological Design, Inc. He holds a Master of Arts degree in land use planning and design from the Conway School of Landscape Design and a Bachelor of Arts degree in environmental studies from Connecticut College. Mr. Wilkinson is an active community member, serving as a member of the Board of Trustees of The Conway School and as Vice President of Grow Native Massachusetts. He previously served as Brewster conservation administrator and is a past member of the Board of Directors of the Massachusetts Association of Conservation Commissions. Mr. Wilkinson formerly served as a Trustee of the Orleans Conservation Trust, was Vice Chairman of the Orleans Open Space Committee, served as Vice Chairman of the Orleans Planning Board, and was a founding member of the Massachusetts Invasive Plant Advisory Group. Additionally, Mr. Wilkinson is a member of the Ecological Society of America, the Massachusetts Association of Landscape Professionals, the Massachusetts Land Trust Coalition, the Massachusetts Nursery and Landscape Association, the Northeast Organic Farming Association, the Society for Ecological Restoration, and the Ecological Society of America.