July 31, 2019
Since 1855, Cape Cod 5 has proudly served our local communities by offering a broad range of services and, products and tools to improve the financial lives of our customers.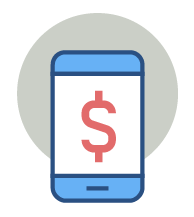 "As an independent community bank serving Cape Cod, Martha's Vineyard, Nantucket, southeastern Massachusetts and surrounding areas, we must continually innovate and adapt to ensure that we are providing solutions our customers need and want."
That is why we are moving to embrace The Clearing House's RTP network now as opposed to waiting for alternative solutions that may or may not come to fruition at some time in the future.  
Customer demand for real time payments is growing and, from our perspective, adopting this technological innovation is not optional. Customers should not have to look to non-bank options that offer the promise of speed but without the safety and security of insured depository institutions at their core. Banks of all sizes should be at the leading edge of this technological change.  
"Access to RTP may well become a deciding factor when consumers and businesses are seeking a new banking relationship and we want to give those potential customers reasons to choose us.  RTP will also be an important tool for retaining customers and deposits. The alternative is to risk losing them to other financial institutions and non-bank solution providers."
Market forces continue to drive and shape offerings available to customers and real time payments are no exception.  Presently, over half of DDA accounts in the United States are connected to the RTP network.   We anticipate that the network will continue to penetrate the banking system on the path to ubiquity and that use of the system will increase dramatically.  Consumers and businesses increasingly recognize and understand the benefits of RTP such as immediate access to funds, control of cash flow and payment certainty, among others.  Perhaps one of the most exciting aspects of RTP are the nascent use cases and benefits as well as those yet to be conceived of.  An example of an emerging use case is improvements to bill pay experience given that the attributes of the RTP will enable the industry to greatly enhance and improve our customers' experience in that channel.  The network also holds the promise of innovation.  When the ACH Network was introduced in the 1970's, it was meant to address a limited number of use cases.  A significant amount of innovation occurred subsequent to that.  We expect that the RTP Network will unleash a significant amount of innovation as it continues to mature.  
While Cape Cod 5 will continue to monitor the Fed's consideration of creating a real-time gross settlement system, we are working now to enable the private-sector RTP network at our institution, and we are very excited to offer these services to our customers in the near future. We want our customers to be able to reach other community bank customers on the RTP system and hope other community banks will consider opting in. We believe the more banks that join RTP the stronger the system will be and the better for all of us.

"In making our decision, Cape Cod 5 has carefully considered the pros and cons of joining a network started by larger institutions.  We have concluded the benefits of moving forward now clearly outweigh the risks of waiting."  
We are convinced that all financial institutions must act quickly to adopt dynamic new payment capabilities or risk losing an important connection to customers.  Banks simply cannot afford to wait this decision out, and the opportunity to partner with fellow banks carries far less risk than waiting for others to lead us into the future.
"It is our view that, when it comes to real time payments, depository institutions will either ride the wave of innovation that is quickly emerging or wait and watch as the RTP revolution passes them by."
As a community bank, Cape Cod 5 believes that RTP offers tremendous potential to our customers, our institution and the region we serve. By offering the same benefits as larger banks, we can continue to attract new customers, deposits and ultimately enhance the way we serve our communities. 
Cape Cod 5 is proud to take our place at the cutting edge of financial innovation and sincerely is optimistic that the industry sees the benefits and potential the RTP Network offers.  Please join us in taking advantage of a system that provides access to services that our customers want and will demand.
Author: Christopher Richards, Cape Cod 5's Senior Vice President and Chief Banking Officer