Sending money using a wire service can be a convenient way to transfer funds quickly to friends, relatives and others you know well and trust. However, wire services have become a successful means by which scammers take advantage of victims because once the money is sent, it is difficult, if not impossible, to recover the funds. People trying to take advantage of you are often friendly, have honest faces and pleasant but authoritative voices. This is how they gain your trust. Here are some things to be aware of before you wire funds and some steps to take if you fall victim to a fraud.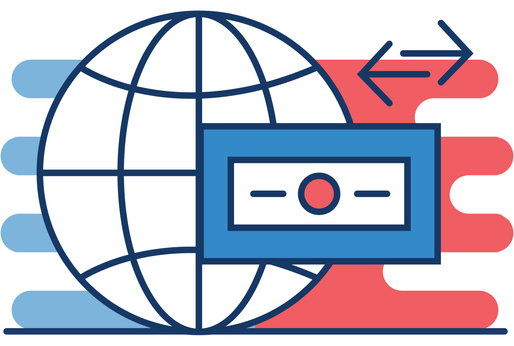 Wire "Rules of Thumb" to Protect Yourself 
Never wire money to a stranger – no matter the reason they give. 
Always verify wire instructions 'out of band' – meaning calling the person back at a trusted phone number before sending the money.
 
Signs of Wire Fraud  
You are being asked to wire money after providing remote access to your electronic device in regards to a technical support issue or computer anti-virus refund. 
You are pressured to wire money from someone over the phone. They tell you not to answer the questions the bank asks you about the purpose of the wire. 
You receive a cashier's check, personal check or money order and are instructed to cash the check or money order and send a portion of the money using a wire service to the fraudster. 
You receive a phone call saying you won a prize and need to wire funds back to the caller to cover miscellaneous taxes and fees. 
You receive a call from a government agency – the IRS, the FBI, the DEA, the SSA – and they say you are in trouble, or your benefits will be suspended; but the phone agent will help you get out of this jam if you send them money. 
You are overpaid for something you sold online, and asked to send the extra money to a third party – i.e. the "moving company." 
You respond to an ad for a rental or vacation apartment but are told an application fee, security deposit, or the first month's rent is required in advance of seeing the rental. 
You receive a phone call from a stranger pretending to be a friend of your relative who needs cash right away to either get out of jail, pay a hospital bill or leave a foreign country.  
Just before you send a wire for legitimate purpose – say, a real estate closing – you receive an email changing the wire instructions - that is a red flag! 
 
Why Wire Fraud Works 
Once the funds are wired, the money is gone as the recipient bank is not required to return the funds. 
It is nearly impossible to track down the scammers, and they quickly take the money and wire it to another location, or turn it into gift cards or cryptocurrency, making it untraceable. 
 
What to do if you have fallen victim to a wire fraud scam 
Contact your bank or the wire transfer company that you used to initiate the wire as soon as possible to report the fraudulent transfer and ask them to attempt to recall the wire. 
MoneyGram at 1-800-MONEYGRAM (1-800-666-3947) 
Western Union at 1-800-325-6000 
Report the fraud to your local police department and to the FBI Internet Crime Complaint Center: https://www.ic3.gov/ 
Report the fraud to the Federal Trade Commission at ReportFraud.ftc.gov where these incidents are shared with law enforcement partners to help with investigations.