Release Date:  October 18, 2016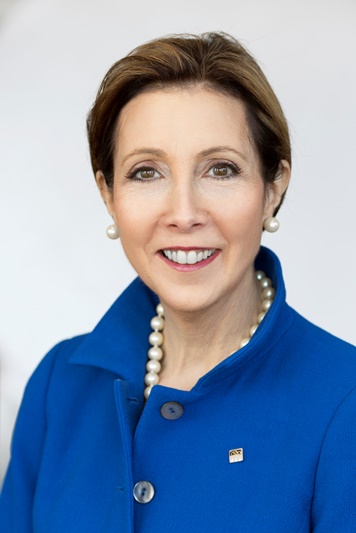 Orleans, MA – Cape Cod Five's President and Chief Executive Officer, Dorothy A. Savarese, has been elected chairman of the American Bankers Association for the 2016-2017 association year. During her one year volunteer tenure as ABA chairman, she will continue to be based on Cape Cod and carry out her normal duties as President and CEO of Cape Cod Five.
"Banks play such an important role in driving our economy and creating strong communities for our customers," said Savarese. "It is a great privilege to be elected ABA chairman and serve the men and women who support and depend on America's banks."
The American Bankers Association is the voice of the nation's $16 trillion banking industry, which is composed of small, regional and large banks that together employ more than 2 million people, safeguard $12 trillion in deposits and extend more than $8 trillion in loans.
"Dorothy's sustained dedication to the industry and her long-standing commitment to her community is immeasurable," said Rob Nichols, ABA president and CEO. "Her demonstrated leadership and expertise will be a tremendous asset to ABA's board."
Savarese has held a number of leadership positions within the industry, previously serving as chairman of the Massachusetts Bankers Association, where she led the development of the state's first-ever women in banking conference. She also has served on ABA's Community Bankers Council and Mutual Institutions Council and on the FDIC's Advisory Committee on Community Banking.
In these roles, Savarese has advocated extensively for the success of community banks and the neighborhoods in which they serve and the empowerment of women in banking. During her eleven year tenure as CEO at Cape Cod Five, Savarese has helped grow the Bank to more than double the asset size while leading the Bank to a sustained number one market share in lending and deposits in Barnstable County and expanding its footprint to include Nantucket, Martha's Vineyard and Southeastern Massachusetts.
In addition to her extensive background in financial services, Savarese is involved in several civic and social service organizations, previously serving as chairman of the Cape Cod Chamber of Commerce. She currently serves as secretary of Cape Cod Community College and as a board member of Gosnold, an addiction treatment center on Cape Cod.
Savarese succeeds outgoing ABA chairman R. Daniel Blanton, CEO of Georgia Bank & Trust.