Cape Cod 5 adheres to a strong ethical framework and sound financial policies to continually earn the trust of our customers and support our employees. We are committed to being a responsible steward of the environment, using our Green Initiative to further conservation and sustainability efforts.
Click here to see how Cape Cod 5 is utilizing innovative design and building solutions in the construction of the new headquarters that support responsible stewardship of our resources, public health and our environment.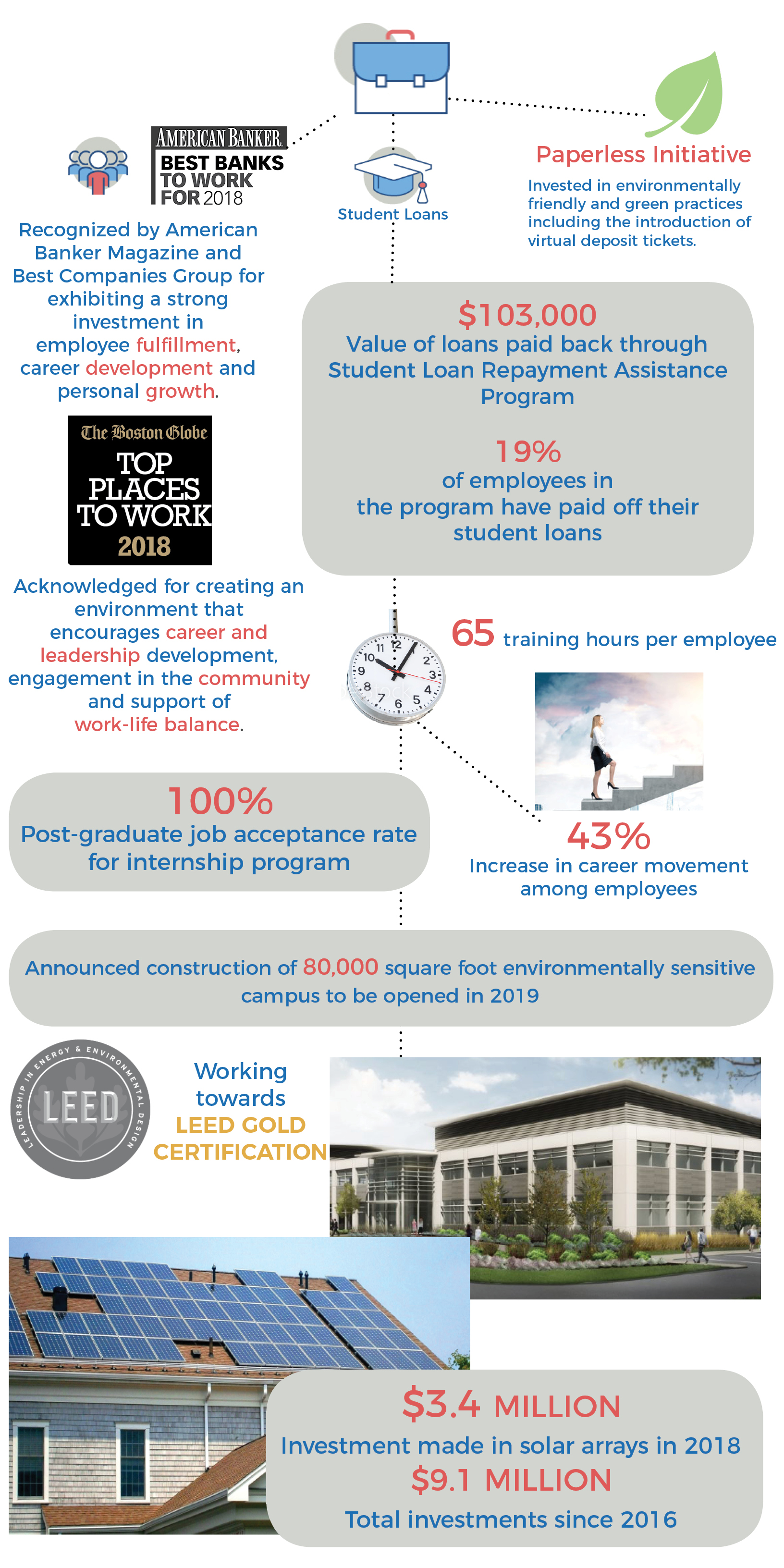 The new Cape Cod 5 headquarters will offer expanded capabilities – advanced technology, collaborative innovation, increased efficiencies and the enhanced ability to adapt to customers' diverse needs – while enabling us to continue providing exceptional, personal service. 
Interactive Rendering
Hover over or click on any area of the rendering to see additional details